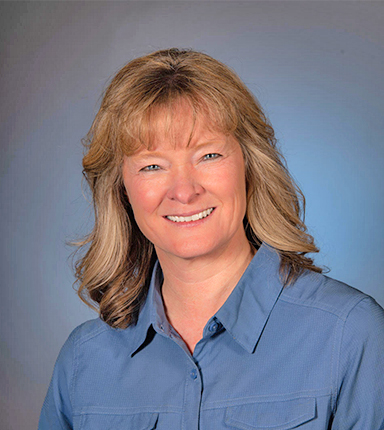 Office: (970)264-1250
Mobile: (970)749.4303
Fax: (970)264-1255
Read What Some Of Our Clients Are Saying About Working With Diane Burnett
The best real estate company and agent we have had in a long time. Always there to answer questions and keeping you informed of progress and next steps. If we have future real estate dealing in the Pagosa Springs area there is no question who we will contact to assist us." – Jeff & Anita Phillips
Diane went the extra mile to try to find us the house that we wanted. She was very diligent and stayed with us through the entire process. I would highly recommend her to anyone looking for that perfect place to live. Thank you Diane. – Chelle Keplinger
Diane Burnett is a first class agent. We were told that houses in our price range were not selling and might take a year or more to sell. Listed our home with her on a Friday had a bid on Monday. She was on top of everything all through the process. She is our real estate agent in pagoda springs for life. Couldn't ask for anyone any better. Besides being an excellent agent she is one nice lady. Thank you Diane. – J. Haggerton
We started our process of moving out of California approximately 3 years ago. We also knew that Pagosa Springs was hopefully our final destination. We contacted Galles Properties and 3 other real estate companies in hopes of getting a feel for the housing market and availability. Diane Burnett from  Galles Properties was the only one to respond. Talking to her briefly through email, we said that we were about 3 years out to moving but could she help us. Diane agreed and asked in detail what we were looking for. She took our ideas and criteria and enrolled us in a MLS automatic email. We realized quickly that we really needed to be in Pagosa Springs to look at the listings that were coming up. We arrived in November of 2014. Put everything we owned from our home in Napa, California in storage and lived with a friend here in approx. 500 sq ft. We were risking everything to hopefully find our forever home. We actually met Diane in person when we walked into her office and introduced ourselves. When we said our names she remembered 2-3 years before responding to our request. As a buyer versus a seller we needed someone to look out for us. To always have us in their mind. To be mindful of our needs and for us to matter. Diane was all of that and more. She gave us hope when we were running out. Diane Burnett found us our forever home. She helped us from 3 years prior and still calls us to see how we are doing. The best part of this adventure with Diane is of course our home but also we call her our friend.
Diane helped us to land in a dream vacation property. This pursuit was our first significant financial commitment to the economy together, and my cohort's first in Mountain country. She sifted through all our questions amongst our busy and often remote work lifestyle we live to find us something we  will value forever. She spent the time (on our schedule) to guide us through Pagosa Springs and surrounding area to find opportunities based on our priorities. Her responsiveness and thoughtfulness is unmatched. Diane is perceptive and resourceful, and bleeds initiative and honest happiness in her work.
Diane Burnett is a first class agent. We were told that houses in our price range were not selling and might take a year or more to sell. Listed our home with her on a Friday had a bid on Monday. She was on top of everything all through the process. She is our real estate agent in pagoda springs  for life. Couldn't ask for anyone any better. Besides being an excellent agent she is one nice lady. Thank you Diane
My husband and I were interested in vacation property in the Pagosa Springs area and were so fortunate to find Diane! When we first contacted her, we were only semi-serious about purchasing anything, just wanted to start looking at options and see what was out there. We were also all over the map  with what we wanted (land vs. house, acreage, etc.). Diane was completely OK with this; she gathered info on multiple property types and paid close attention to our reaction to each, making a true effort to understand our likes and dislikes. She was extremely patient, let us explore things without ever trying push us in a particular direction, and was always available to answer questions. Once we decided to make an offer, she was incredibly helpful throughout the entire purchasing process, giving us lots of support whenever we needed it. Since we were making the purchase "long-distance" we needed help with meeting inspectors/workers at the house, etc. and Diane was there for us every time – she truly went above and beyond on multiple occasions. She was extremely organized and kept on top of everything to ensure closing went as planned. Even after closing, she continued to make herself available for questions and wanted to be sure we were happy with our new home (which we were!!). Can't say enough good about her, would give her our very highest recommendation.
Holy cow! Diane is the absolute BEST! When we were finally able to flee the big noisy scary city, we were fortunate to find Diane in peaceful Pagosa Springs. In fact, another agent in Denver recommended her highly. We have been delighted with her knowledge of the area, experience with the  buying process (a BIG mess with our bank dragging their heels), responsiveness to our needs for a home in the forest, ability to negotiate with former homeowners, AND combine professionalism with an exuberant delightful attitude. Although our bank was a disaster getting the paperwork completed before closing, Diane kept us on top of the situation so we could stay in contact with the bank. At the last minute (and I DO mean the last minute) the closing was completed–thanks to Diane. I cannot recommend her highly enough.
We used Diane for a real estate transaction and though we were out-of-state buyers we felt well-taken care of. Diane is detailed, solicitous of our interests, and interpreted our needs exactly. She is patient and willing and also educated in the Pagosa area real estate. And since we are horse  owners, we appreciate her expertise as an owner and breeder in finding appropriate properties for our review, we got a solid profile of the area and that made us confidence in our ultimate decision. We would definitely recommend her to anyone looking for an expert who can "read" her clients right and work in their very best interest.
We were out-of-state buyers with limited time to look at properties, so Diane's knowledge and responsiveness were invaluable. She got to know us as people, not just clients, and really understood what we were looking for. We were doing our own internet searches, and when we gave her a list of  properties that interested us, she quickly got back to us with information about them, and scheduled times for us to view them. She didn't waste our time trying to show us something that wasn't a good fit for us, often steering us away from some properties that we thought we might like to see, and suggesting some that we had overlooked. I highly recommend Diane, for her knowledge and responsiveness, but above all, for truly understanding us and our needs.